Paula Maybee Massage Therapy in Portland
For all clients throughout all ages and stages of life.
Licensed Massage Therapist Paula Maybee serves clients throughout the Portland metro area, providing healing touch through a blend of Eastern and Western Massage specialities, including Swedish, Thai, Deep Tissue, Trigger Point and Feldenkrais Massage. Clients of all age ranges, with needs ranging from mild to severe, trust in Paula's healing hands to provide soothing and educated touch treatments. 
Massage Therapy Services: For Clients
See below for Education Courses
General Therapy
Paula Maybee provides specialized Massage Therapy to clients across the Portland metro area, providing healing touch and education about the patient's body systems and personalized touch needs. Paula's experience has soothed numerous ailments.
Infant & Pediatric
Portland parents seeking to enroll their child in Infant/Pediatric Massage Therapy should consult Paula Maybee LMT,CEIM,CPMT starting in general anytime three weeks after the baby is born. Children who start Infant/Pediatric Massage Therapy early grow up to develop a healthy relationship with touch and boundaries. They will also be educated as well as their parents on the many benefits of Massage weather they are seeking general health maintenance, or wish to address a specific need.
Hospice & Palliative Care
Portland Hospice and Palliative Care teams often include Paula in planning a patient's end of life care plan. Paula's blend of Eastern and Western Massage traditions provides soothing alleviation without adding to the patient's pharmaceutical load.
Geriatrics
'Keep Portland Weird' applies to the metro area's senior population: no two have the exact same health. Paula Maybee caters Geriatric Massage treatments to each client's health plan, whether general wellness or healthcare management is the goal.
Massage Education for Infants & Pediatric Parents
Learn Techniques for your Children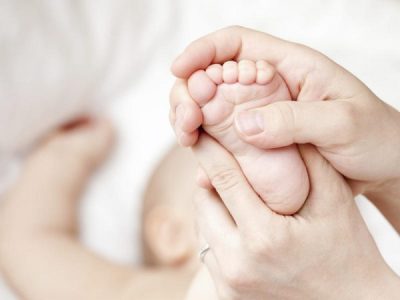 Infant Massage, Parent / Baby Education
Build on the Prenatal Massage naturally shared between fetuses and mothers. Portland babies and parents can both benefit from Paula Maybee's Infant Massage Education Program. Babies learn a healthy relationship to their parents' touch, and parents learn tips specifically nurtured from their child's response to their touch. Everyone's health and wellbeing are stimulated. Everyone wins.
Pediatric Massage, Parent / Child Education
As Portland babies age into toddlers and beyond, they may get injured, develop physical or emotional conditions, or need healing touch included in their pediatric care plan. Paula Maybee empowers parents to meet their children's needs through education, keeping them in tune with their child as they mature.