Paula Maybee Massage Therapy in Happy Valley
For all clients throughout all ages and stages of life.
Paula Maybee wants to educate her Happy Valley clientss on the benefits of Massage Therapy while they're being treated, empowering her clients' bodies and minds. Licensed Massage Therapists must undergo hundreds of hours of Ongoing Education, which allows Paula to share with her clients an expanding base of knowledge that has grown for almost a decade. Feldenkrais, Trigger Point, Swedish, Thai and Deep Tissue Massage are Paula's specialties, allowing her to treat a diverse client base with a uniquely tailored treatment plan suited to each client's individual needs. 
Massage Therapy Services: For Clients
See below for Education Courses
General Therapy
Massage Therapy provides healing touch to our lives, and as a Licensed Massage Therapist accepting Happy Valley clients, Paula Maybee fills that need. Paula's mix of Western and Eastern knowledge lets her customize your wellness plan. Her hands heal numerous physiological ailments.
Infant & Pediatric
Paula offers Pediatric & Infant Massage Therapy for Happy Valley children from birth to 18 years. Providing Massage for junior clients during their development as well as educating them and their parents in areas from special needs issues, stress and anxiety management, injury recovery, and general health maintenance is what you can expect as her client.
Hospice & Palliative Care
As a Licensed Massage Therapist, Paula Maybee joins your team of Happy Valley-adjacent Hospice & Palliative Care Therapists caring for your loved one at the end of their life. Massage Therapy as a Palliative Hospice care relieves pain, fear and anxiety without additional pharmaceuticals.
Geriatrics
Paula Maybee knows how diverse Happy Valley seniors are, and this is especially true when it comes to their health. Massage Therapy helps maintain and improve good health, providing relief from a myriad of ailments. Senior's health and social wellbeing are stimulated through Massage Therapy.
Massage Education for Infants & Pediatric Parents
Learn Techniques for your Children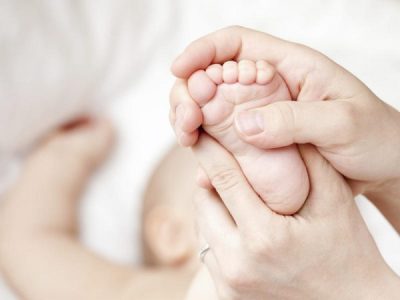 Infant Massage, Parent / Baby Education
Happy Valley babies that start Infant Massage Therapy early develop into people with high self-esteem, a healthy respect for boundaries, and stronger abilities to form longterm relationships. Paula Maybee also sees babies with longterm health management needs. By learning Infant Massage Therapy with your baby, not only will you as a parent strengthen your bond with your baby in Paula Maybee's Infant Massage Therapy Class, your child will gain a head start in stimulated brain development, improving their digestive system, heightening their sensory awareness and having more restful sleep.
Pediatric Massage, Parent / Child Education
Happy Valley children and teens benefit greatly from Paula Maybee's Pediatric Massage Therapy treatments, whether carrying over from Infant Massage or starting new. If they need general wellness from healing touch or have a more longterm health concern, Paula can tailor a treatment program for your child.