Paula Maybee Massage Therapy in Beaverton
For all clients throughout all ages and stages of life.
Paula Maybee is a Licensed Massage Therapist specializing in Massage Therapy for all age groups, and Infant Massage Therapy Education for parents and their babies. Paula's method is a mix of Swedish, Thai, Deep Tissue, Trigger Point and Feldenkrais Massage, providing healing touch for clients in the Beaverton metro area and offering education on the longterm healing benefits of ongoing Massage Therapy. Paula's range of therapeutic and educational services have soothed the Portland metro area for almost an entire decade, allowing clients to take control of their healthcare not within an impersonal medical system, but within one based on human touch. 
Massage Therapy Services: For Clients
See below for Education Courses
General Therapy
Paula Maybee believes Massage Therapy provides healing touch in our daily lives. Your body, mind and spirit are soothed by healing touch, allowing your Therapist to identify areas that need focused work. Massage Therapy customized for your body, drawing from numerous traditions, is Paula's promise.
Infant & Pediatric
Paula's Infant and Pediatric Massage Therapy program provides Massage for children in all areas of their development from general health maintenance to specific plans for injury recovery, stress management, or special needs issues.
Hospice & Palliative Care
Hospice Massage as Palliative Care adds Paula to the team of Therapists caring for your loved one at the end of their life. This stage of a patient's life can come with a lot of stress, and Paula's healing touch relieves numerous ailments without interfering with other Therapy treatments.
Geriatrics
Paula's Geriatric Massage Therapy gives Beaverton's senior community relief from almost two dozen unique ailments common among older populations. Paula's knowledge combined with tenderness and compassion makes her the right choice without adding anything to a clients's pharmaceutical load.
Massage Education for Infants & Pediatric Parents
Learn Techniques for your Children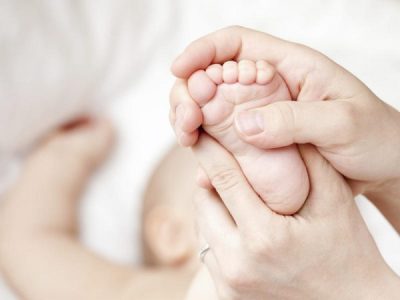 Infant Massage, Parent / Baby Education
Parents massage their babies while they are still in utero when rubbing a mother's stomach, and naturally will continue to caress their baby once they are born. Paula recommends waiting until three weeks after birth to begin an Infant Massage Therapy Education class. Paula helps parents identify what their baby's unique needs are while educating parents on the overall benefits of introducing their baby to healing touch, stimulated brain development, better sleep, heightened sensory awareness, relief from digestive issues, and much more.
Pediatric Massage, Parent / Child Education
Paula Maybee's Pediatric Massage Therapy Education Courses are designed to empower parents of toddlers to use their parental bond in their toddler's health and wellness plan. As babies age from newborns, they may develop physical, mental or emotional conditions that are aided by Massage Therapy. They can experience stress, trauma, injuries, fatigue, pain, fear, depression and anxiety even without physical ailments. Parents educated by Paula Maybee are their toddlers' first source of comfort from these conditions.